EMILY OWENS, PH.D.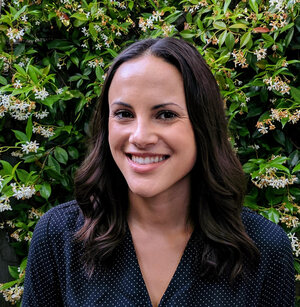 License Number: CA PSY 31557
Dr. Emily M. Owens is a clinical psychologist. She completed her Bachelor's degree in Behavioral Neuroscience with a minor in Statistics from the University of Kansas in 2012 and received her Ph.D. in Clinical Psychology in 2018 from the University of California, Los Angeles. As part of her doctoral training, Dr. Owens trained at Harbor-UCLA Outpatient Psychiatry Clinic and completed a one-year, APA-accredited internship at the West Los Angeles VA. At the VA, she trained in a variety of clinics using cognitive-behavioral therapy (CBT), Acceptance and Commitment Therapy (ACT), Dialectical Behavior Therapy (DBT), and mindfulness-based approaches to treat mood disorders, anxiety disorders, PTSD, substance use disorders, and psychotic-spectrum disorders. Dr. Owens stayed at the West Los Angeles VA for her postdoctoral fellowship where she worked in an integrated care clinic serving homeless Veterans with complex biopsychosocial needs. Through the VA, Dr. Owens learned to apply evidence-based practices to a variety of presenting problems, including insomnia, chronic pain management, and trauma.
Dr. Owens has conducted research in psychotic-spectrum disorders in adolescents and young adults, and has extensive assessment experience in this domain. In addition to being a Staff Psychologist at CBA, Dr. Owens is also a clinical supervisor at the UCLA Psychology Clinic. Dr. Owens primarily uses cognitive-behavioral and mindfulness-based approaches to treat a variety of patient issues. She has specialized training in mood disorders, psychotic-spectrum disorders, and trauma. Dr. Owens is accepting both adolescents (15 years and older) and adult individual clients.
Click here to download Dr. Owen's CV