FLORA ZAKEN-GREENBERG, PH.D.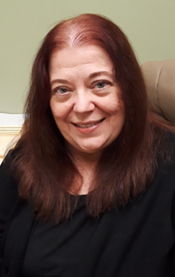 Dr. Zaken-Greenberg earned a Master's Degree in General Experimental Psychology from Florida Atlantic University in 1980. At that time, her research specialty was children's memory. She then worked for two years as a staff research associate at Northwestern University studying children's memory and learning. Dr. Zaken-Greenberg then attended the University of Florida where she earned a Ph.D. in Counseling Psychology. Her dissertation involved researching the effectiveness of family therapy training techniques. Dr. Zaken-Greenberg had several sub-specialties during her training, including marital and family therapy, sex therapy, group therapy, and child/adolescent/adult therapy. Her therapy modalities were cognitive-behavioral therapy, structural family therapy, and personal construct psychotherapy. In addition to her training in therapy, Dr. Zaken-Greenberg also developed a specialty in psychological and neuropsychological diagnostic testing and evaluation. As part of her doctoral training, Dr. Zaken-Greenberg completed a clinical internship at the Veteran's Administration in Gainesville, with specializations in psychological and neuropsychological evaluations, alcohol and substance abuse, sex therapy, oncology and health psychology, and post-traumatic stress disorder. She also trained at Shands Teaching Hospital on the Children's Inpatient Diabetes Project Unit.
After earning her Ph.D., Dr. Zaken-Greenberg completed a Post-Doctoral Fellowship in Neuropsychology at the Eastern Pennsylvania Psychiatric Institute of the Medical College of Pennsylvania. This Fellowship involved providing neuropsychological evaluations pre and post neurosurgery, consulting with the Seizure Disorders Clinic, and diagnostic testing. Subsequently, under the direction of Dr. Aaron Beck, Dr. Zaken-Greenberg completed a Post-Doctoral Fellowship in Cognitive Therapy at the Center for Cognitive Therapy at the University of Pennsylvania.
After her two fellowships, Dr. Zaken-Greenberg developed the psychology program at a local mental health center, providing therapy and evaluation services as well as supervision of staff in both the therapy and sexual assault departmetns. Dr. Zaken-Greenberg trained several social workers at a local hospital in group therapy and group dynamics on an inpatient unit. She has been in private practice since 1987. Over the years, Dr. Zaken-Greenberg has treated children, adolescents, adults and geriatrics with a combination of individual and group therapy, marital, couples and family therapy, all within a cognitive behavioral orientation. Dr. Zaken-Greenberg continues to specialize in the treatment of post-traumatic stress disorder, children's issues, and aging/health issues. Currently, her focus is on helping people with depression, anxiety and panic disorder become more empowered, independent, and happy.
Click here to download Dr. Zaken-Greenberg CV
Dr. Joel Becker, Founder and Director of Cognitive Behavior Associates introduces Dr. Zaken-Greenberg to our staff.