Stay tuned for upcoming webinars
LATEST WEBINAR:
The Challenge of Change: How Integrative Behavioral Couple Therapy (IBCT) Creates Acceptance and Change
Friday, April 2nd, 2021 9:00AM - 10:30AM PST
Presented by Andrew Christensen, Ph.D.
About Presenter:
Dr. Andrew Christensen is Distinguished Research Professor of Psychology at the University of California, Los Angeles. He is the co-developer of Integrative Behavioral Couple Therapy, an evidence based treatment for couples. For the last 20 years, he has been training therapists throughout the world in IBCT, especially therapists in the United States Department of Veterans Affairs, which adopted IBCT as one of its evidence-based treatments.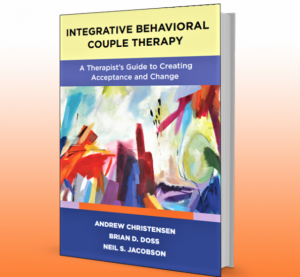 Couples often struggle to create change in each other and the relationship. Those efforts often backfire, leading to a persist/resist pattern as one pushes for specific changes and the other resists or pushes back. In this webinar, Dr. Andrew Christensen will discuss some of the challenges for creating durable change in couples and the strategies that Integrative Behavioral Couple Therapy uses to create those changes.
Webinar objectives:
To link change theories from Individual Therapy, such as the Trans-theoretical Model of Change and Motivational Interviewing, to Couple Therapy;
To delineate two important kinds of changes in couples;
To describe how Empathic Joining and Unified Detachment in Integrative Behavioral Couple Therapy lead to both kinds of changes.
1.5 CE credits provided
Cognitive Behavior Therapy Institute (CBTI) is approved by the American Psychological Association to sponsor continuing education for psychologists. CBTI maintains responsibility for this program and its content.
Joel L. Becker, Ph.D., Founder and Director
Click here to Register.