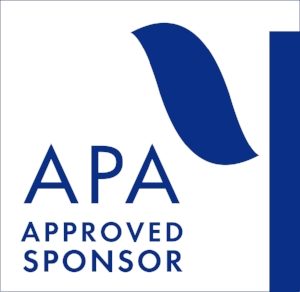 Cognitive Behavior Therapy Institute is approved by the American Psychological Association to sponsor continuing education for psychologists. Courses can be taken by the general public without the continuing education component. The Cognitive Behavior Therapy Institute maintains responsibility for all programs and their content.
The Cognitive Behavior Therapy Institute (CBTI) was founded in 2007 by the principal members of CBA to offer training to post-graduate mental health professionals.
This institute was in response to the lack of formalized post-graduate training in the Los Angeles area. As of January 2008, our institute, The Cognitive Behavior Therapy Institute, received accreditation from the Board of Behavioral Sciences in California. This accreditation in conjunction with our previous APA accreditation now allow us to offer CE's to Psychologists, Licensed Clinical Social Workers and MFTs. All of our coursework qualifies for Continuing Education Credits (CEC) as we are accredited by the American Psychological Association. Our courses also meet the requirements required by the California Board of Behavioral Sciences to provide CECs for MFTs and/or LCSWs.
We plan to sponsor a variety of webinars per year, as well as social events to encourage networking and the exchange of new ideas among CBT researchers and practitioners in the Los Angeles area. In order to disseminate empirically validated treatments, we provide high-level courses on a range of CBT topics. Because of our close relationship with local institutions of higher learning, we strive to remain on the forefront of new researched developments in our field. We also seek to be a nexus for the CBT community.
Our course curriculum will start with the basics of Learning and Cognitive Theories, and beginning CBT techniques. More advanced course topics will include CBT for Anxiety Disorders, CBT for Mood Disorders, CBT with Couples, CBT with Children, CBT with LGBT Clients, CBT for Psychotic Disorders, CBT for Personality Disorders, CBTs Application in a Private Practice Environment, and CBT in Groups, etc.
In addition, based on a demonstration of competency (e.g., exam, paper or presentation), the course hours will also be eligible for the 40 hour CBT course requirement of the Academy of Cognitive Therapy. The Cognitive Behavior Therapy Institute will not be offering our own certification as a Cognitive Therapist. It is our position that the Academy of Cognitive Therapy has the standard by which clinicians should be evaluated. Along these lines, we have designed our program to satisfy their requirements.
Additional Services
In-service Training
The Cognitive Behavior Therapy Institute has several CBT training packages available for delivery at your site. In addition, in consultation we can design an individualized program to meet your clinical training needs. For example, we can offer "Basics of CBT," "CBT for Specific Disorders or Populations," etc. Please contact Dr. Becker for more information.
Case Consult
Individual case consultation can be arranged for both beginning and advanced clinicians. These are available in person or by telephone consultation. Please contact Dr. Becker to arrange a case consultation with any of our faculty.
Clinical Supervision
Senior staff and faculty currently offer supervision in Cognitive-Behavior Therapy (CBT) to individuals and small groups. This supervision is one of the components for certification by the Academy of Cognitive Therapy. We teach an integrated model of CBT that is current with "Third Wave" thinking. We begin with the basics of behavior therapy, traditional cognitive therapy and then move on to newer models like Dialectical Behavior Therapy, Acceptance and Commitment Therapy and mindfulness-based approaches.
Our staff uses an empirically based model of supervision where one starts first with a needs assessment of each student and then designs a program. Measurements are taken throughout the supervision to be sure there is progress and alignment between the process and the goals. Dr. Becker coordinates group or individual supervision. He often arranges for individuals to form small groups. Please contact Dr. Becker regarding supervision arrangements.
Cancellation / Refund Policy
A service charge of $30 is withheld from all refunds (refund in full if the conference is cancelled, discontinued, or rescheduled). Refund request must be in writing and postmarked or faxed no later than one week prior to the event.