We are one of the largest practices in the Los Angeles area specializing in problem-focused Cognitive-Behavior Therapy. All of our clinicians are trained and practice with the most current treatments supported by scientific empirical research. At CBA, all of our treatments are based on proven treatment methods.
Dr. Stanford gives a brief introduction to our practice here at CBA.
Find out about our mission, our philosophy, and what you can expect from our professional clinicians.
WHAT SKILLS SHOULD YOUR COGNITIVE-BEHAVIORAL THERAPIST HAVE?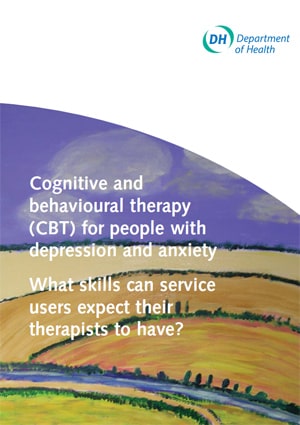 Have you ever wondered what skills your therapist should have? Read this pamphlet distributed by the National Institute for Mental Health in England on what skills your cognitive-behavioral therapist should have.
Download the PDF here.
Watch the video below to further understand how to qualify a therapist.
For up-to-date news about psychological research, CBA, or the Cognitive Behavior Therapy Institute, follow our Facebook page below!
In this video, Dr. Joel Becker discusses what basic questions you should ask when selecting a qualified cognitive-behavioral therapist.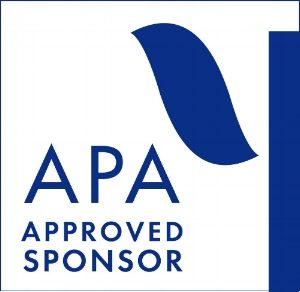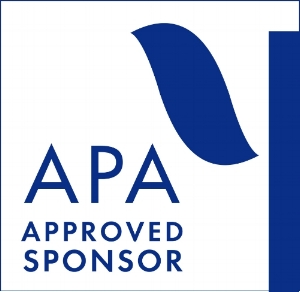 Cognitive Behavior Therapy Institute is approved by the American Psychological Association to sponsor continuing education for psychologists. Courses can be taken by the general public without the continuing education component. The Cognitive Behavior Therapy Institute maintains responsibility for all programs and their content.
LATEST WEBINAR: THE UNIFIED PROTOCOL FOR TRANSDIAGNOSTIC TREATMENT OF EMOTIONAL DISORDERS (UP)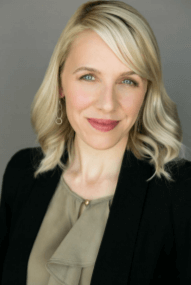 Presented by Laura Payne, Ph.D., & CBTI
Evidence over the past several decades has underscored commonalities among various emotional disorders, including anxiety and depression. This suggests the possibility of distilling the critical components of cognitive-behavioral therapy (CBT) interventions into a single, unified treatment approach that could facilitate dissemination and may even be more effective. The Unified Protocol for Transdiagnostic Treatment of Emotional Disorders (UP) is an evidence-based therapy approach that can be applied to any disorder with an emotional component. Laura Payne, Ph.D., licensed psychologist and original co-author of the UP, will describe the evidence supporting a unified treatment approach, as well as provide a detailed overview of the protocol. The webinar will include instruction on the application of the protocol to a case of an individual with anxiety and comorbid depression.
Webinar objectives:
Describe the evidence supporting a transdiagnostic, unified treatment approach.
Identify the specific components (modules) of the UP and provide an overview of how to deliver them.
Illustrate how to apply each component to a case study of an individual with anxiety and comorbid depression.
About Presenter:
Laura Payne, Ph.D., is an Assistant Adjunct Professor and clinical psychologist specializing in central mechanisms and psychological factors, such as depression, anxiety, and emotion regulation, related to pain. Dr. Payne received her Ph.D. in 2007 from Boston University, where she worked with Dr. David Barlow as an original developer and co-author of the Unified Protocol. She completed her postdoctoral fellowship with the Pediatric Pain Program at the David Geffen School of Medicine at UCLA. During her time at UCLA, Dr. Payne was awarded numerous NIH grants, including a postdoctoral research award, as well as a career development award to examine central pain mechanisms in primary dysmenorrhea (menstrual pain). Dr. Payne is now continuing her work in menstrual pain with an additional research grant that aims to identify behavioral and neural phenotypes of adolescent girls with menstrual pain that may predict the development of chronic pain conditions. She continues to be actively involved with the Unified Protocol and regularly trains and supervises psychiatry residents in the use of the protocol through the CBT Clinic at the UCLA Department of Psychiatry. Dr. Payne has also written numerous articles and book chapters on the application of the Unified Protocol to emotional disorders and pain.
1.5 CE credits provided
Cognitive Behavior Therapy Institute (CBTI) is approved by the American Psychological Association to sponsor continuing education for psychologists. CBTI maintains responsibility for this program and its content. Joel L. Becker, Ph.D., Founder and Director
Click here to download a printable PDF flyer.
Check out our YouTube Channel for educational and informative videos. Please Follow our channel to learn more!
Sign up to receive our newsletter! Please join our mailing list to get updates, special offers, and more. Simply click the button below to be added to our list.
To learn more about Cognitive Behavior Therapy and the latest research, follow us on Facebook!