JOEL L. BECKER, Ph.D.
CLINICAL DIRECTOR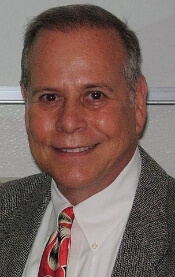 Joel L. Becker, Ph.D. received his doctorate in 1977 from the University of Georgia. He did his internship at the Massachusetts Mental Health Center where he was a Clinical Fellow in Psychology in the Department of Psychiatry at Harvard Medical School. Dr. Becker founded Behavior Associates and The Boston Institute for Cognitive Behavior Therapy in the late 1970's. These were the early years of Cognitive-Behavior Therapy and Dr. Becker studied and interacted with the early leaders and pioneers in the field (e.g. Aaron Beck, Albert Ellis, B.F. Skinner and others). He was active in the early years of his professional association serving as chair of several important committees including Professional Issues. During his years in Boston, Dr. Becker was on the clinical faculty of Harvard Medical School, Massachusetts School of Professional Psychology, the Veteran's Administration and several psychoanalytical institutes (as a consulting CBT practitioner).
Dr. Becker moved to the Los Angeles area in 1990 to assume the position of Co-Director to the Center for Cognitive Therapy in Beverly Hills. In 2005 he launched Cognitive Behavior Associates and the Cognitive Behavior Therapy Institute (an APA approved CE sponsor). In addition to his responsibilities at the center, Dr. Becker has remained very active in the training of new clinicians. He is currently a Clinical Professor in the Department of Psychology at UCLA, where he teaches and supervises doctoral candidates in psychology. Also, he holds an appointment as an Assistant Clinical Professor in the Department of Psychiatry and Bio-Behavioral Sciences at the Geffen School of Medicine at UCLA where he teaches and supervises psychiatric residents.
Dr. Becker is a Certified Trainer/Consultant, Fellow and Diplomate of the Academy of Cognitive Therapy. This is the national organization that evaluates and trains clinicians in the practice of Cognitive therapy.
Dr. Becker was a visiting professor during the 1999-2000 academic year at the University of Parma and at the University of Florence, Italy. In Italy he was involved in training graduate students in Cognitive-Behavior Therapy. In the last decade, Dr. Becker, has taught graduate students and continuing education workshops in other international locations including Mexico and France.
Click here to download Dr. Becker's CV