GREG STANFORD, PSY.D.
ASSOCIATE CLINICAL DIRECTOR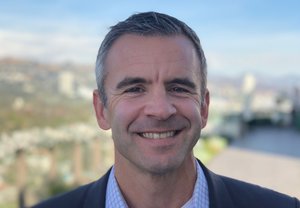 Dr. Stanford earned a Psy.D. in Clinical Psychology from California School of Professional Psychology (CSPP) in 2009. Dr. Stanford began his training in Cognitive Behavior Therapy (CBT) in 2007 with a year-long internship at San Fernando Valley Community Mental Health, treating agoraphobia, generalized anxiety, obsessive-compulsive disorder (OCD), panic, phobias, and social anxiety. During his other doctoral placements, he also trained at Los Angeles LGBT Center and Life Skills Treatment Program, where he received intensive supervision in substance use disorders recovery, grief and loss, sexual and gender minority (SGM) stress, and trauma. Finally, Dr. Stanford completed his post-doc work at Ocean Park Community Center, where he developed further specialty in addressing the impact of minority stressors and systemic factors that contribute to alcohol problems and PTSD.
Dr. Stanford joined Cognitive Behavior Associates in 2017 and specializes in the treatment of alcohol problems, anxiety, depression, SGM stress, sleep disturbance, and trauma. Dr. Stanford practices evidence-based treatments, including, but not limited to Acceptance and Commitment Therapy (ACT), Affirmative Therapy for SGM populations, Cognitive Behavioral Therapy for Insomnia (CBT-i), Cognitive Processing Therapy (CPT), etc. Dr. Stanford sees adolescents and adults.
In addition to being Associate Clinical Director of Cognitive Behavior Associates, Dr. Stanford is an Assistant Clinical Professor in the Department of Psychology at UCLA, where he is a clinical supervisor of doctoral candidates. Dr. Stanford is a Diplomate & Certified CBT Therapist of the Academy of Cognitive & Behavioral Therapies (A-CBT). He is also a member of the American Psychological Association (APA), Association for Behavioral and Cognitive Therapies (ABCT), and World Professional Association for Transgender Health (WPATH).
Click here to download Dr. Stanford's CV